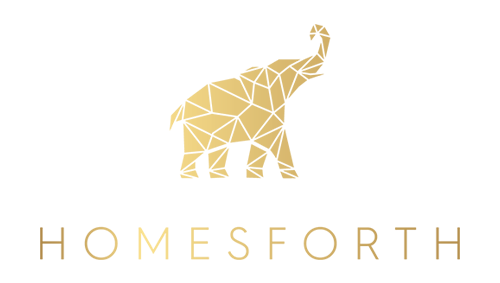 "Exceptional Service"
"Homesforth staff provided an exceptional service to me whilst helping me find my dream home. Not only did I find the perfect flat (after many months of searching previously), but the friendly staff who took into careful consideration my preferences always made me feel comfortable and at ease. I felt as though I was receiving a 5 star service and I am incredibly grateful to the team for making the whole process easy and stress free. I have recommended Homesforth to friends and family, and I will not hesitate to use their services again in the future."

M. Scott - Tenant
"Polite and Genuine"
"Homesforth management team and in particular Steven Torres have been so professional at all stages of my dealings with their company. As a seasoned property owner, I understand how important it is to find the right tenants. From the onset, Steven understood my requirements as a land lord and found suitable tenants with credit checks and references on file. This positive experience led to Steven managing my property. As the first point of contact for our tenants, he is extremely quick in resolving any issues. On top of it all, he is polite and genuine. I am actually considering letting Steven manage all my properties now!"

Shiv Khalsa
Property Owner/Landlord
"Active and Skilled Letting Agent"
"We have known Stephen Torres for many years as a very active and skilled letting agent. Stephen will go the extra mile to obtain the best outcome for his client, following this up with high quality aftercare. We strongly recommend him"

DS
"Unparalleled Customer Service"
"Thanks for all your assistance. You made a difference & stand above all other agents I've come across during my search for a home. You've went well beyond & above the call of duty with unparalleled customer service. You're one of a kind who has the human touch with unstinting customer care. I owe you a debt of gratitude as you've excelled were others have failed."

Abdi
"Honest and Trustworthy"
"I have had the pleasure of working with Stephen for over five years, as a landlord and a property owner. Stephen is very personable and all of my clients speak very highly of him. He is knowledgeable, hardworking and has the patience to seek out the right tenants, market the property and pricing, to name but a few. He has proved to be an honest and trustworthy individual throughout. I feel very assured that he has the natural ability to conduct himself professionally, in a competitive industry. He is certainly an asset to the industry."

S.Soni
"Very High Standard"
"The Homesforth team were able to offer and effective and responsive service to me when I was looking to let a flat. I am positive they will be able to offer this same level of service to all their clients. The quality of service given to me was of a very high standard and I will definitely recommend their services to friends and family in the future.

Thank you for providing such a top class service."

MM
Tenant
"Professional Service"
"As a tenant, I have been very happy with my experience with Homesforth and Stephen has been great in helping managing my recent move. He and Kerri are both very nice and professional, I highly recommend them."
Mathilde B