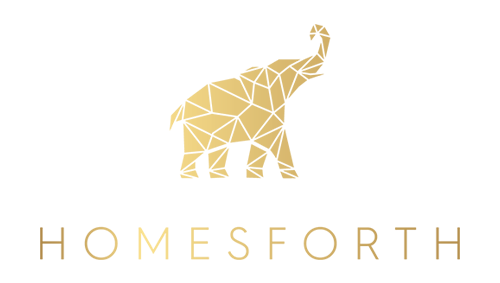 Being Prepared
---
Our aim is to assist you in selling or buying your property at the best possible price in the shortest possible time.
Our expert valuation team have the required expertise and knowledge to enable you to obtain the best price, for the property that you are interested in either purchasing or selling.
The Homesforth team will strive to offer you a full supportive service that will support you through the entire process.

Being prepared
Organise your government-required Energy Performance Certificate (EPC), please let us know if you would like us to organise this on your behalf or if you are arranging this yourself? Please note you must have commissioned an EPC before your property can be marketed. Additional advice and guidance on purchasing or selling a property can be found on the government website click here
The Sales Team
---
Our sales teams are friendly, approachable, confident, highly motivated and dedicated to achieving the best possible results for you.
We offer knowledge of the market by understanding market trends and forces and we combine our service by incorporating the understanding of regional knowledge and integration of new technologies.
We ensure our staff are fully trained and equipped with the necessary skills to enable us to market your property effectively to enable us to get the best sales price.
Legal Support
---
Quite often banks will want to know which solicitor you intend to appoint to act for you and so it may be advisable to appoint your conveyancing solicitor before you even apply for the mortgage finance. However, this is not essential and you can appoint your solicitor afterwards.
Again, it is not necessary to have appointed your solicitor before you make an offer on a property. However, the owner of the property is likely to consider your offer more seriously if you have this information at hand and you are prepared to move forward with the process.
So, while there are no specific rules about this, it is probably a good idea for property buyers to appoint their solicitor as soon as this can be arranged. If you are seeking mortgage finance, then it is also best to check with your solicitor that their firm is on the prospective lender's panel of approved solicitors
Marketing your property
---
First impressions count, making the presentation of your property is helpful to a successful sale.
When buyer's view a property they will generally make up their mind about whether they like it or not within a few minutes. The way the property looks from the outside plays a big part in influencing their decision.



You may want to consider doing the following:
Do consider addressing any repair jobs.

Apply a fresh coat of paint where necessary

Declutter to ensure you are showing the property at its very best.
Please note Homesforth can assist you with such works in consultation with our team of approved contractors.
Our team will then arrange to take photographs, produce floor plans', and write comprehensive property descriptions, on your behalf.