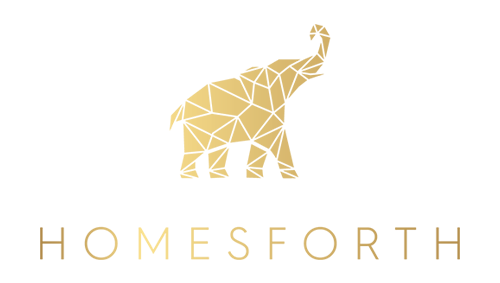 Many landlords realise that time is their most precious asset and that their property should provide a passive income
---
Homesforth offers a full Property and Rental Management service for landlords, providing a professional service and peace of mind.
Managing properties and tenants is time consuming and can be stressful, but our dedicated team is here and happy to assist with the day-to-day management of your portfolio. Where we are appointed to manage your property, we will ensure that both your tenants and property receive the essential professional care required.

If you value your time properly, you will know that your time is better spent on the more important things. This could be your career, your hobbies, growing your property portfolio, or simply having more time with your loved ones. We often find that landlords view managing their own properties as a cost saver, but they give no consideration to how much of their week will be taken up doing this. Managing properties and tenants takes time and lots of experience to do properly.

At Homesforth we have extensive experience, combined with excellent internal systems, technology, and a truly customer focused team, meaning that we can look after your assets effectively and efficiently, taking away all the hassle from you
.
We will inspect the property during tenancies to ensure it is being looked after properly and to find out if any maintenance is required. We find that many landlords that manage their own properties neglect to do this and later find out that little problems have turned into big ones, with large costs attached to them. By regularly carrying out inspections, we can head off any problems and save large sums of money at the end of tenancy refurbishments. We send you a detailed report, including photographs, to illustrate the condition of the property periodically.

Our professional and personable service will ensure that you are notified of what is happening, with your property.

You will hear from us if there is a problem, as we want to ensure that there no surprises.

We will keep in contact you on a regular basis to provide with an update on your property, to see if there is anything we can assist you with.

You can rest assured that we will be looking after your property and your tenants to the best of our ability. You will enjoy peace of mind in the knowledge that you will be made aware of any changing legislation.
Utilities & Council Tax set up

Meter readings




Detailed Inventory and Schedule of Condition including photographs




Deposit registration




Rent collection




Arrears management




Routine inspections and reporting




Smoke alarm testing




Gas safety inspections




Legal notices drawn up and served




Renewals and associated documentation




Maintenance - the reporting and undertaking of maintenance




Check out procedure




Deposit return



Property Management Services
---
1. Tenant find

2. Rent collection

3. Fully Managed

We find you a tenant and organise the tenancy agreement, leaving you with the day to day running of the let.

We find you a tenant and collect monthly payments on your behalf, leaving you to maintain the property.

A comprehensive and hassle-free service. Whatever you or the tenant needs are.

What's included:

What's included:

What's included:

Property marketing online which includes our website, Zoopla, Right Move, On the market

Tenant referencing

Tenancy agreements prepared

Tenancy renewals

Security deposit held

Energy performance certificate (EPC)

Gas safety certificate

Annual rent assessment review


Property marketing online which includes our website, Zoopla, Right Move, On the market

Tenant referencing

Tenancy agreements prepared

Your rent collected

Monthly statements

Energy performance certificate (EPC)

Elec Cert' (EICR)

Gas safety certificate

Annual rent assessment review


Property marketing online which includes our website, Zoopla, Right Move, On the market

Tenant referencing
Preparation of tenancy agreements
Rent collection
Monthly statements

Tenancy renewals
Security deposit held
Energy performance certificate (EPC)

Electrical Certificate (EICR)

Gas safety certificate
Annual rent assessment review
Inventory
Routine property visits
Tenant checkout

Pursuance of tenant arrears and servicing of appropriate notices

Debt control and recovery

Tenancy renewals

Security deposit held
Energy performance certificate