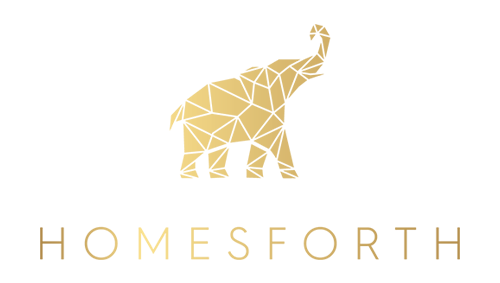 Here at Homesforth we want to help you as a landlord prepare for the whole process of renting out your property
---
We have put together a guide below outlining some hints and tips to help you along the way:
Before your tenants move in:
---
Redirect mail if you were the previous occupant to avoid your new tenant having to deal with the previous tenant's mail.

Between you and your new tenant you will both need to ensure that all utility bills, including council tax, are assigned to the new tenant. Please be aware that the Landlord is responsible for all outstanding utility bills and council tax bills up to the commencement date of the Tenancy. The Landlord is responsible for the payment of service charges, ground rent and maintenance charges, if any, throughout the Tenancy term, unless agreed in the Assured Shorthold Tenancy (AST).

If any appliances are being provided ensure that you leave guidance notes for each appliance.

Provide a set of keys to each tenant moving into the property.

The property needs to be clean and in a suitable condition that you would expect the tenants to leave the property in.

Check all the smoke alarms and carbon monoxide alarms are working (ideally replace the batteries, if needed).

Provide the tenants with a copy of the Gas Safety Certificate and the Electrical Installation Report Certificate.
The day of the tenants moving in:
---
An inventory check must be completed with the tenants and provide them with a copy that they should sign within a few days.


Take all meter readings (gas, electric, water etc.) and provide the tenants with a copy.


The new tenants will need to be shown the mains water stop cock, the meters, the boiler and fuse/distribution board.


Highlight and explain use of any safety equipment that has been provided (fire extinguishers, fire blankets, smoke alarms etc).


Provide emergency contact numbers.



Provide the tenants with the keys.
Top tips for Landlords:
---
Throughout the tenancy ensure that you have an up to date tenant application which has their date of birth, National Insurance number and their Next of Kin details. If you can gain photocopies of a proof of identity (driver's license, passport, birth certificate etc.), this will also be helpful.


Reference checks on the tenant/s are essential as this will show any CCJ's (County Court Judgment) they may have. It will also confirm details that the tenant has provided you in their application.


Keys should not be handed over until an agreement has been signed and you have the first month/week rent in advance and a security deposit has been deposited.


It is the landlord's responsibility to ensure that you have the correct insurance for Building, Public Liability and Rent Guard. This needs to be current and valid for the duration of the tenancy term.



During the inventory check it is best to take photographs too, include this in the final document which the tenant will be signing.